Culinary Creativity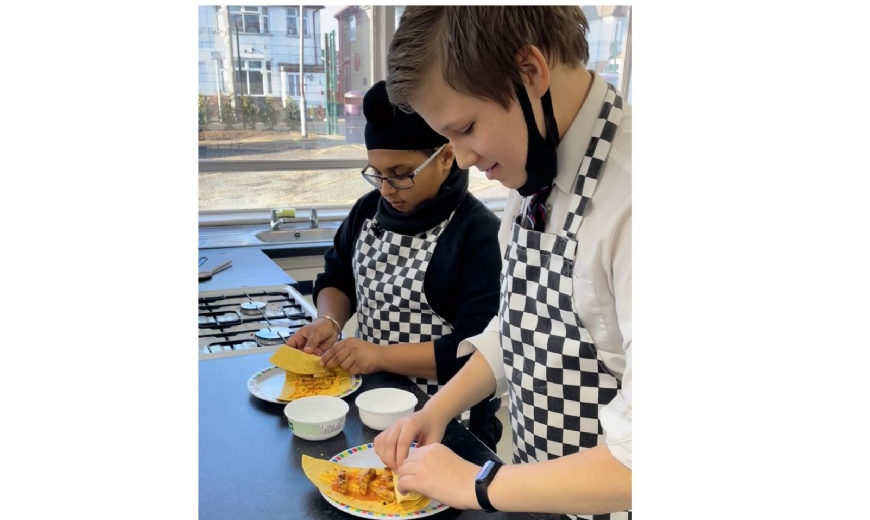 The crème de la crème of culinary creativity...
Hewens College Year 8 students rose to the challenge on Friday 21st January, to run a complete lunchtime service in Food Technology. Cooking up a storm, they put into practice their seasoning, frying and presentation skills to prepare a lunchtime snack, with aromas permeating the kitchen that even staff stopped by to discover the potential of our students. The students' passion for culinary creation far exceeded expectations as they sampled their succulent delights, showing themselves to be a credit to the College!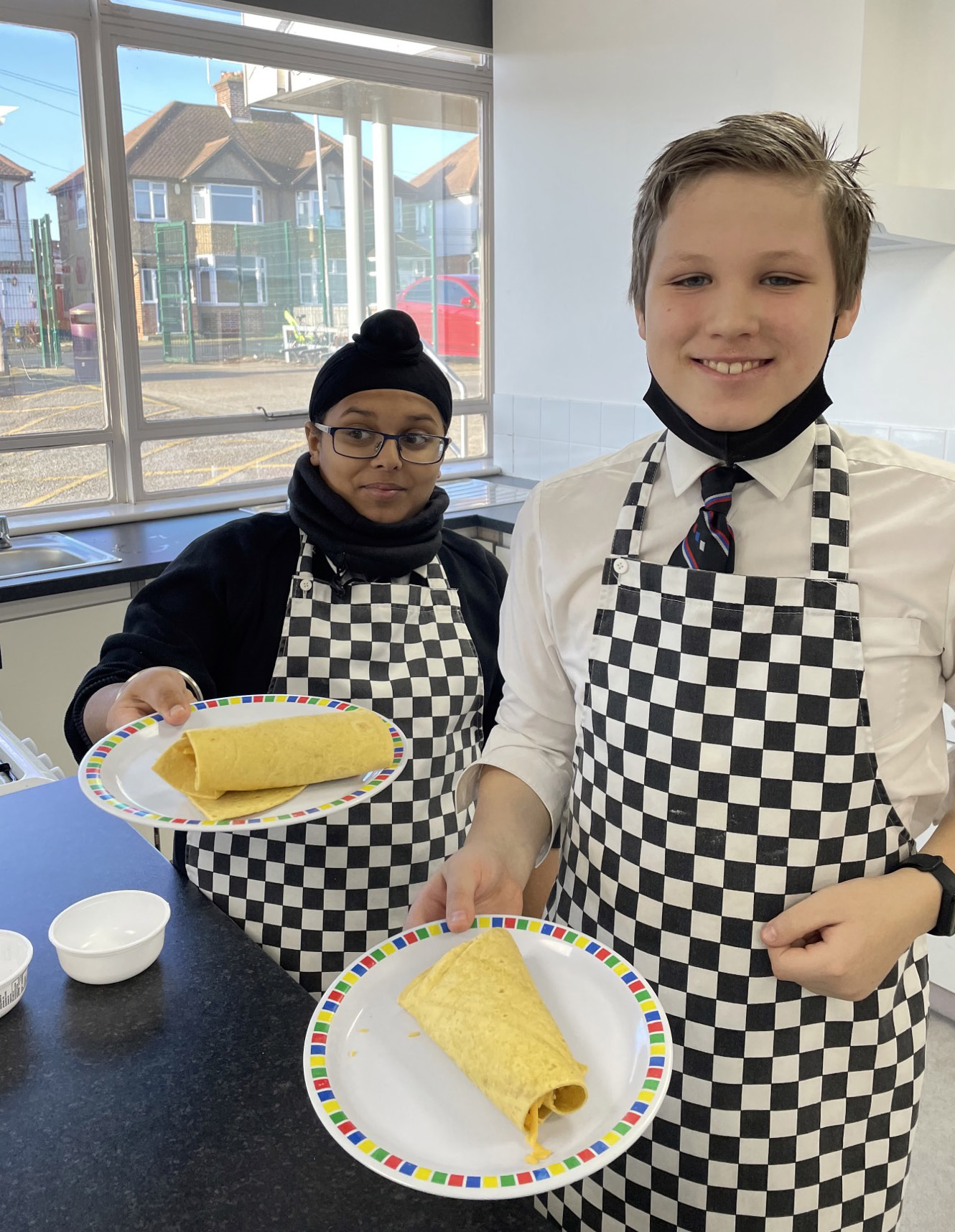 Having learnt the fundamentals of healthy eating, they each upheld high standards in the kitchen and devised their own nutritious pumpkin wraps. This enabled them to make informed food choices, allowing them to relish the food of their choice and accompany it with a healthier option, taking into consideration the right balance and portion control.
The students have demonstrated that they can operate at a very high level with little supervision and have set the standards, expectations and aspirations for prospective students, to ensure they are industry-ready.