Year 7 Transition Information
Firstly, on behalf of the whole Hewens College team, I would like to thank and congratulate you on choosing Hewens College as the next step on your educational journey. At Hewens our mission is 'To Change the World' and we are very excited that you will now be a part of our community as we grow and develop for the benefit of all members of our College family!
With the support of the Rosedale Hewens Academy Trust, the College is growing in reputation and stature based on how we nurture and support our students so that they become the best versions of themselves, set for a happy and successful life.
With an exceptional team of teachers, Teaching and Learning Associates and support staff, we are ready to support you in fulfilling your ambitions, both academically and as an individual. We make no apology for having very high expectations of you all, as we only grow by learning how to face and overcome challenges with optimism and resilience.
We are very much looking forward to welcoming our new students in July.
Year 7 Induction Day and Evening
The purpose of the induction day is to help reduce any worries the new Year 7 students may have and gives them the opportunity to make new friends from other primary schools who will be working alongside them in September as well as giving them the opportunity to meet key staff and to familiarise themselves with the College.
You will have received:
Student Registration Form
A Free School Meals Form
An iPay information sheet and signing on details
Getting to know us
Lesson Tasters
| Lesson Taster | Link |
| --- | --- |
| English Alliance | |
| Mathematics Alliance | |
| Science Alliance | |
| Technology Alliance | |
| Humanities Alliance | |
| Physical Education Alliance | |
| French | |
Click to view: Personal Profile - My Year Ahead
Key Information
Student Registration Form
Free School Meals Application Form
College Uniform Orders
We have arranged for uniform to be sold online. You will need to register your details in order to proceed; this will allow you to make your selection, pay for your order online and then arrange for a convenient time for collection. We do encourage you to use the sizing and measurement guide that is available on the website. A hard copy of this guide has already been provided to the parents, guardians and carers of those students who will join us in Year 7 in September.
We can assure you that any exchanges will only be considered if all the tags and packaging are intact. We will also wait for 48 hours before returning the garments to the stockpile before someone else is able to purchase it; this is in line with the guidance that most retail outlets are following. We hope you find this new system of transaction helpful.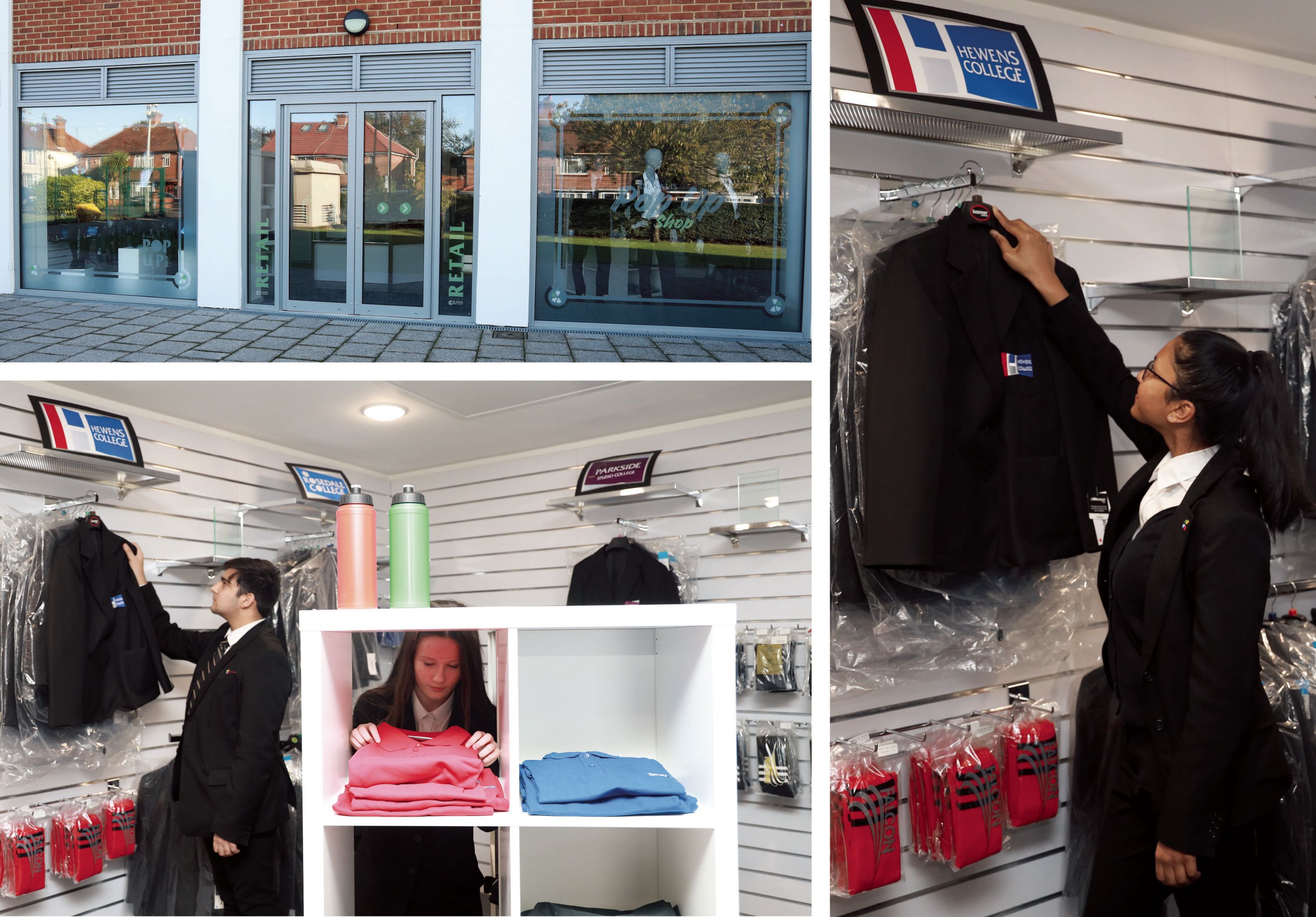 Click to view Uniform Requirements
Click to view Sizing and Measuring Guide
Cashless Catering System
The College is now operating a cashless catering system - iPayimpact. In an attempt to eliminate cash payments, parents, guardians and carers are requested to pay for their child's school meals using our online payment system. This will provide you with a convenient, secure and verifiable way of making online payments for school meals as well as uniform and trips.
Students will need to be registered to be able to purchase items from the canteen. Once registration is complete, you will have access to your account statement and will be able to manage your payment history and automate online payments. Students will then be able to make payments by simply placing their finger on the reader, alternatively a passcode can be used on our keypad with recognition done through our biometric technology. The software will then automatically deduct the value of the items from the student's account.
This is a simple and secure way for parents, guardians and carers to make trusted cashless payments and efficiently manage school purchases. If you have any queries or wish to discuss our new cashless payment system, please contact the College at hewenscollege@trhat.org.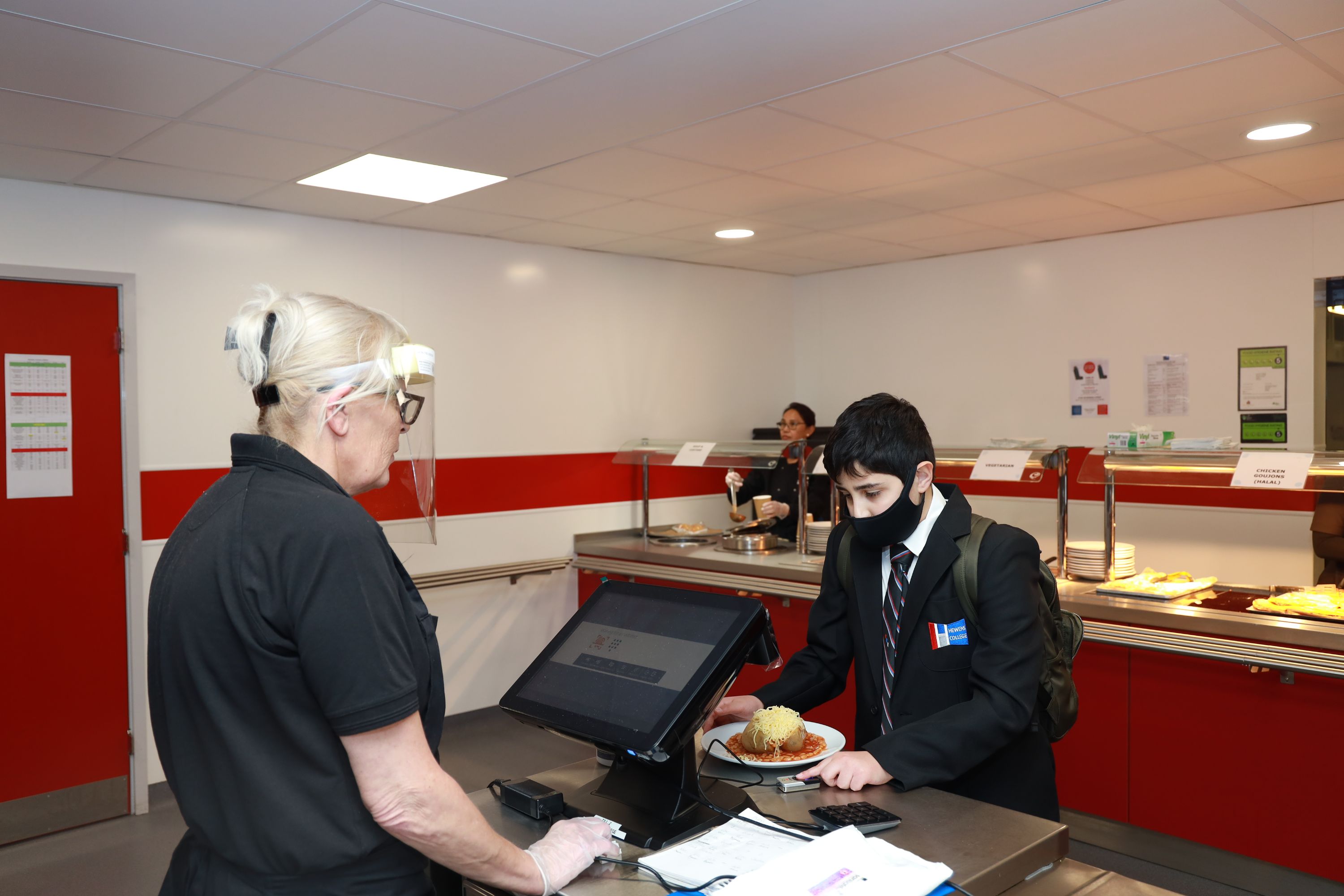 Setting up your iPayimpact account
Hewens College uses a cashless online system for uniform orders and for other payments including school lunches. Please see below for how to set up your iPayimpact account (reference code can be found in the letter distributed on Monday 27th June)
Click on the "IPAYIMPACT" grey button on this page
Register on the site you are taken to (iPayimpact)
Click on the Register button
Child Account Ref - enter the reference provided for one of your children
Username – enter a username that you will remember. This will be asked for each time you log in to your account
Email – enter a valid email address
Confirm Email – Must be the same email address as entered in the previous box
Password – enter a password (Must be a minimum of 6 characters)
Confirm Password – Must be the same password as entered in the previous box
Maths Test – please insert your answer
Agree to Terms – Please tick this box. You can view the terms as required.
An email will be sent to your email account. ACTIVATE your account by clicking on the link provided in the email. This will ACTIVATE your account and allow you to log in using the credentials you entered during the registration process.
LOG IN to your account
Update your personal information and save
Link additional child/ren (if you have more than one child at this school or another Trust
school/college)
Go to Child Accounts on the menu – your first child will be displayed.
Click on the 'Link a New Child Account' Button
Enter the Child Account Reference for your other child/ren as detailed in this letter or similar letter from another school
Click Find School and Account – choose the school from the list (if displayed)
Click the Link Account button
MAKE PAYMENT
Go to the home page and add items you wish to pay for into the basket
Proceed to Checkout
You will be directed to the Capita payment gateway where you can enter your debit or credit card details securely.
You will receive an email receipt of your payment once it has been authorised.
If you should have any queries or questions on the above, please do not hesitate to contact:
The College: Hewens College
Name: Samrita Chana
Telephone: 020 8573 1039
Trust Finance Team: 020 8573 1039
It's a Jungle Out There - Stay Safe on the Roads!
For some, the transition from Year 6 to Year 7 can be a daunting prospect. With the uncertainty of what to expect at your new school, who your peers will be, and preparing yourself with the new route to and from school, this can result in a myriad of feelings from excitement, apprehension to anxiety. To ease the transition process, Hillingdon Council has teamed up with London Road Safety Council to run a campaign to support Year 6 pupils in making a safe start at secondary school in September. Please click on the links below for further information about road safety, how to devise a safe route to and from school, and how children should behave on the roadside in order to undertake this in the safest way possible.
Road Safety Guide for Year 6 Pupils