Exploring Bhangra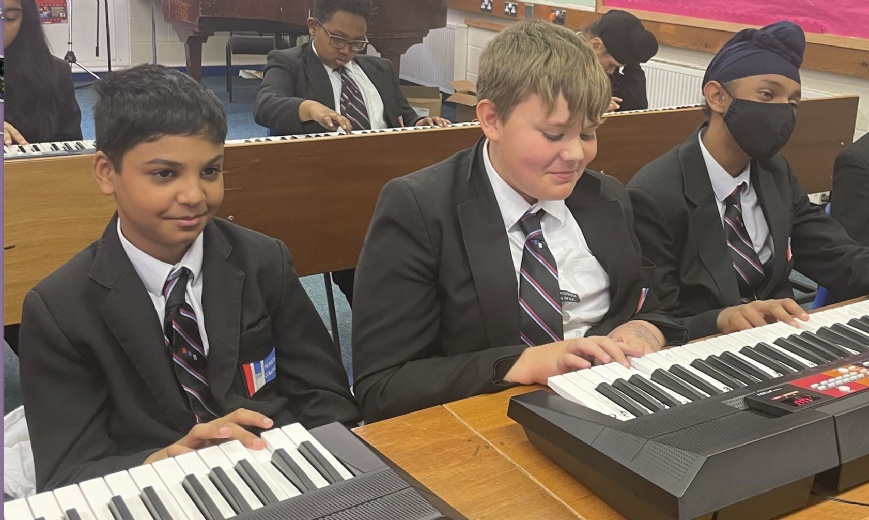 Students adopt features of the musical fusion, Bhangra
In Music, Year 8 students learnt about Bhangra music and how it has been interweaved with various instruments and production techniques.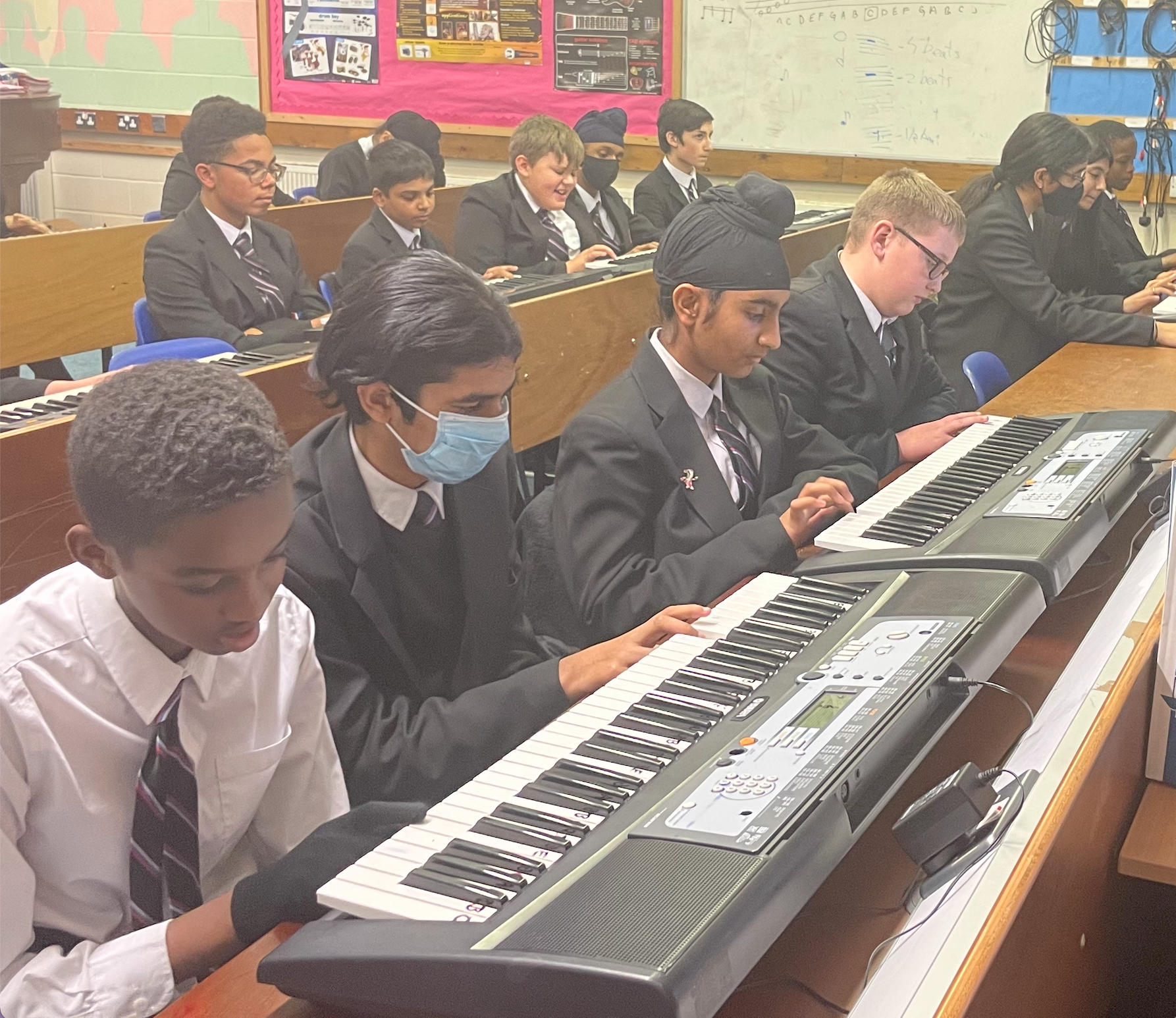 Adopting the features of this musical fusion, using keyboards, they learnt how to play a distinguished Bhangra song in groups to get accustomed to the experience of performing as part of a band.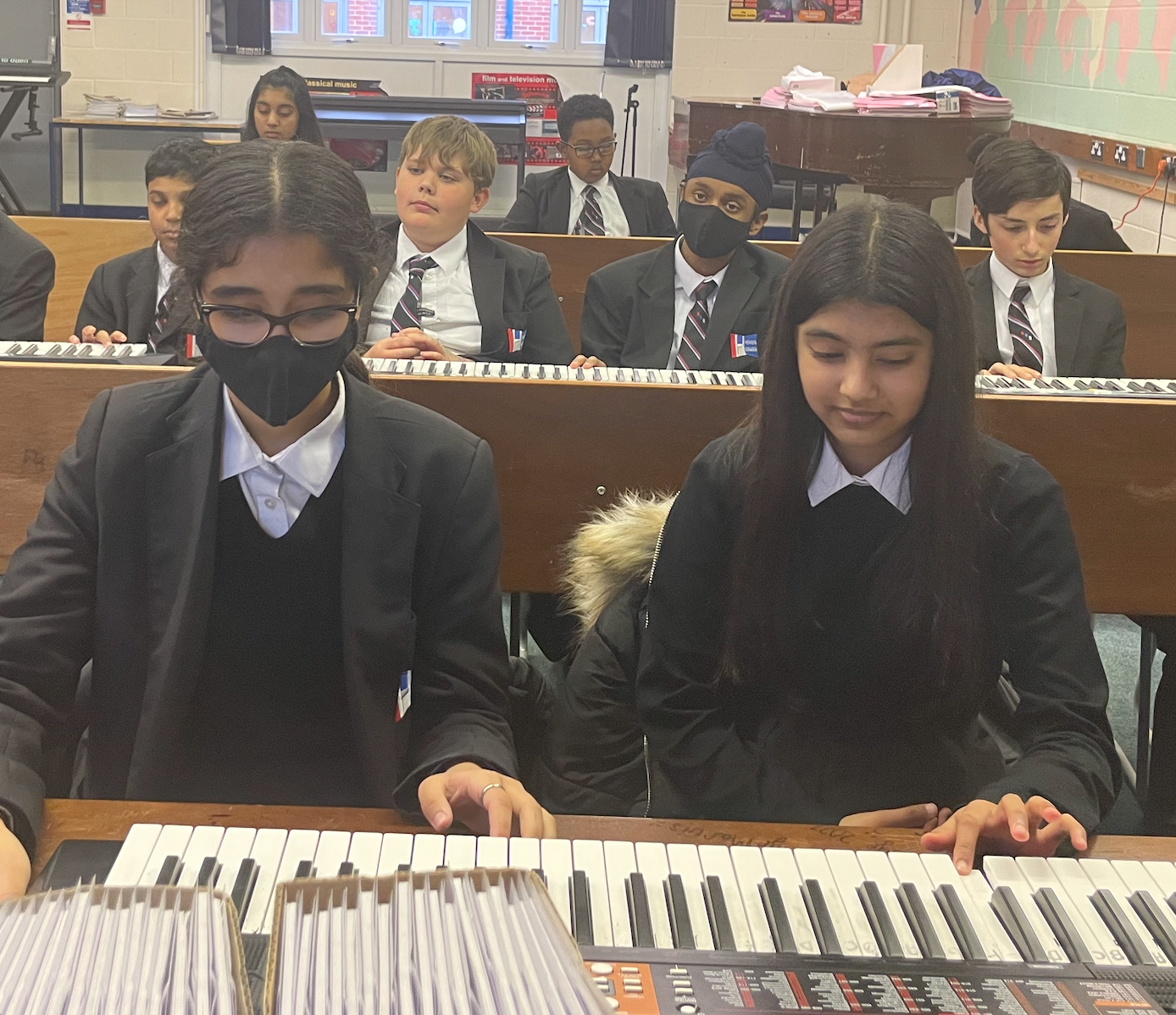 With their new-found knowledge of this musical phenomenon, students thoroughly enjoyed exploring the origins and culture of Bhangra music as well as its modern popularity.