Fumez The Engineer Delivers Inspirational Careers Talk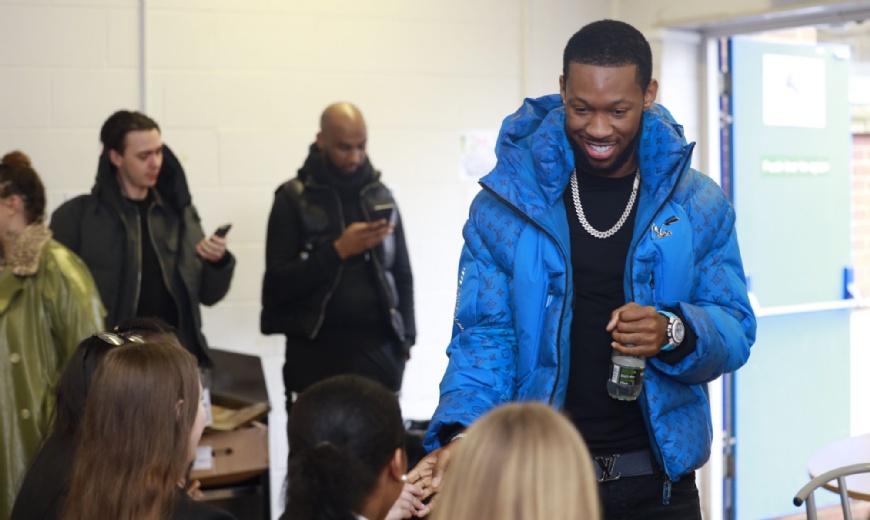 Fumez The Engineer delivers inspirational talk to students at Hewens college with Speakers for Schools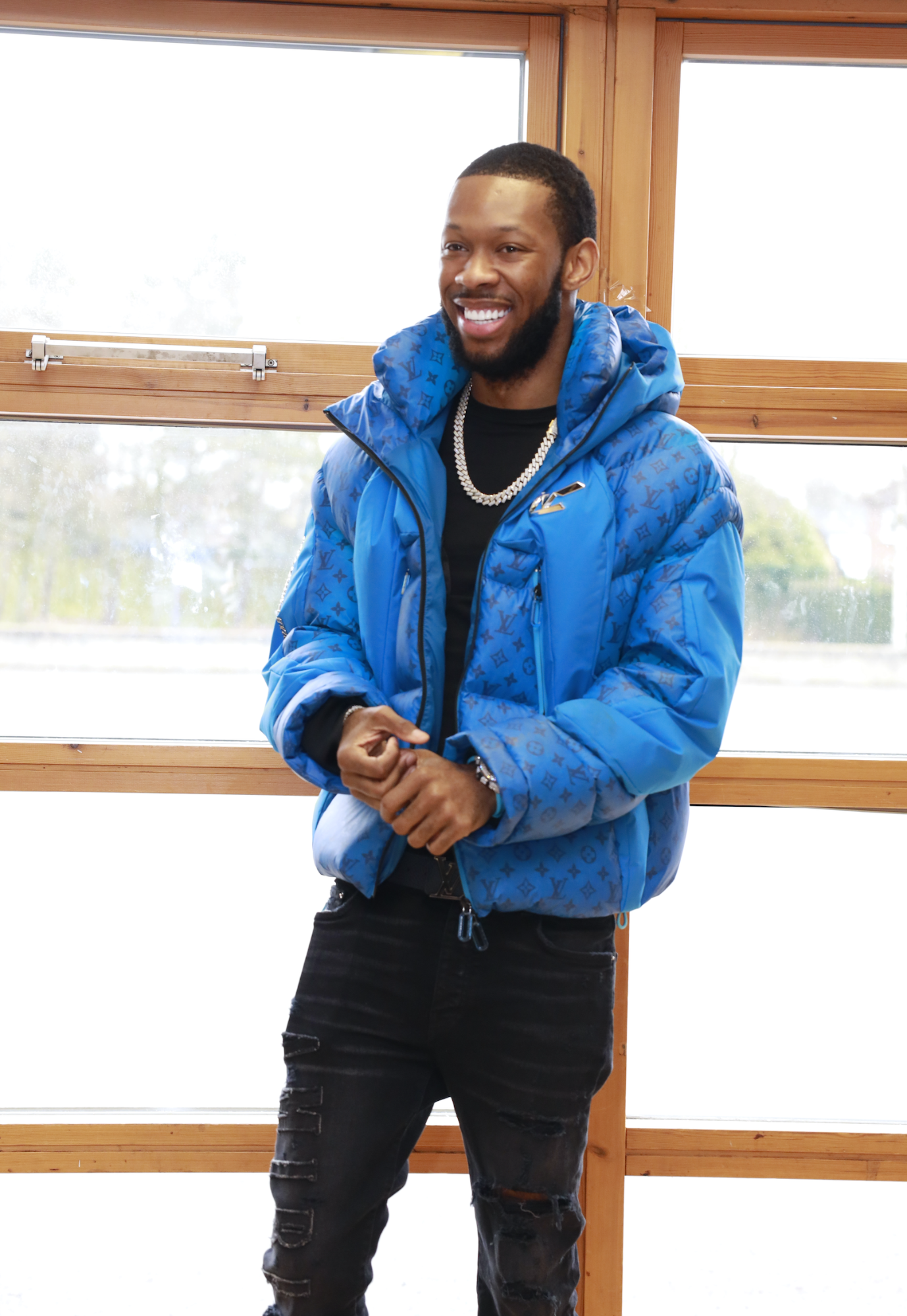 On Wednesday 16th March, over 80 Year 10 and 11 students scampered to the canteen to secure front row seats for an exclusive talk with pioneering UK music producer, audio engineer and content creator, Fumez The Engineer, organised by Speakers for Schools.
West London born, Fumez, the man behind Pressplay's all-conquering freestyle series and heavyweight UK music platform Plugged In, is one of the leading producers of UK hip-hop and drill music. He has produced his own projects such as The Mixtape 1 and The Mixtape 2, while working alongside some of the UK's distinguished musicians, and continues in his goal to build a timeless legacy for years to come.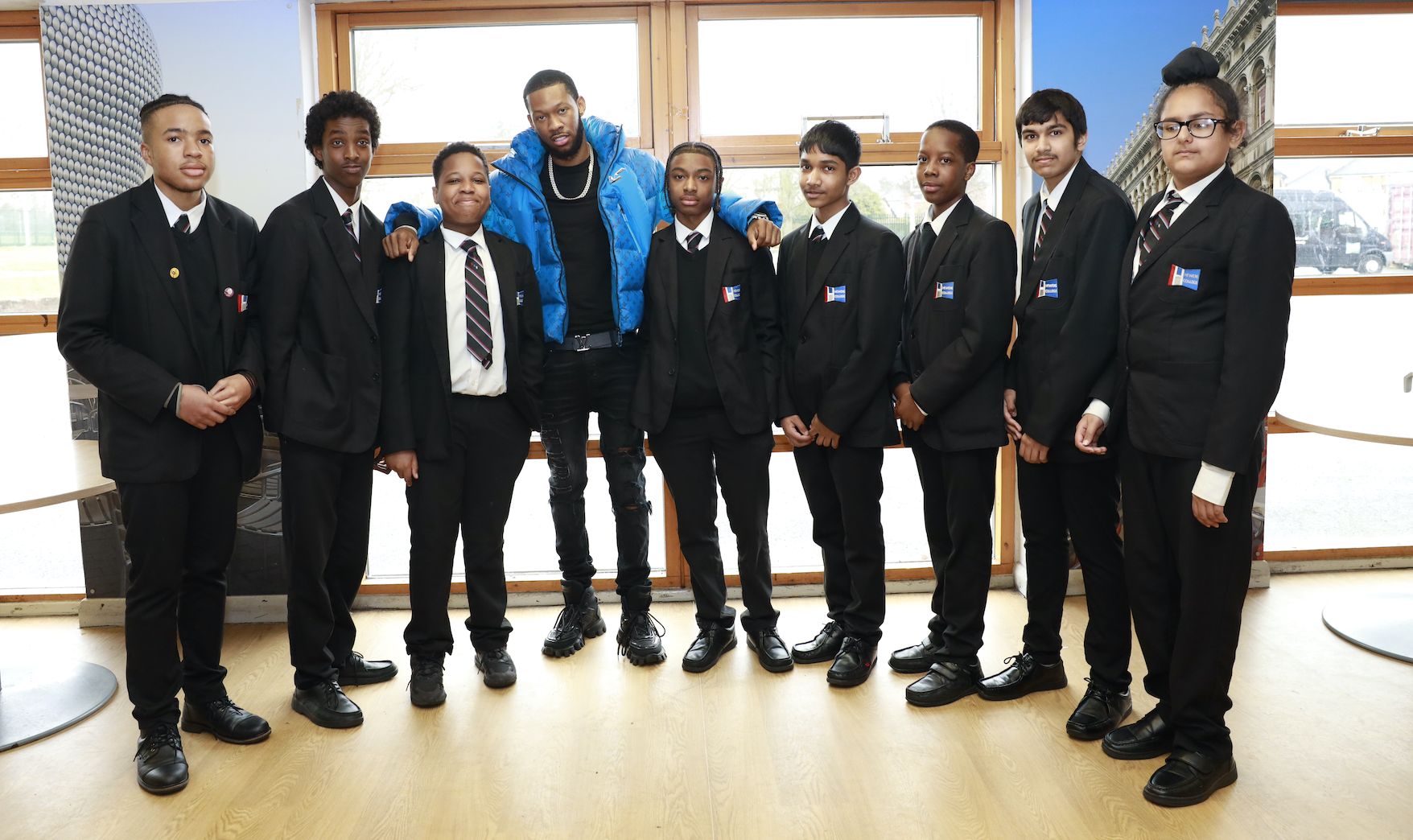 Throughout the talk, Fumez shared his insights on how he got into the competitive music industry, what inspired him to achieve his goals and the key catalysts for success in his journey. With a Year 10 student spearheading the Question and Answer, Fumez alluded to the launch of his Plugged In series during lockdown and how he capitalised on the opportunity to triumph over tragedy, encouraging the students to turn their obstacles into opportunities by choosing their own destiny and manifesting it whilst not letting unanticipated circumstances dictate their futures.
Despite the challenges he faced, he channelled his struggles into creating his own empire, emphasising the importance of motivation, determination and resilience in pursuing one's dreams, formulating how success is determined by perseverance. Both enlightening and empowering, Fumez's speech allowed students to deliberate over their own personal goals and how they will thrive in embarking on their own individual, ambitious journeys to success, boosting their motivation and future prospects.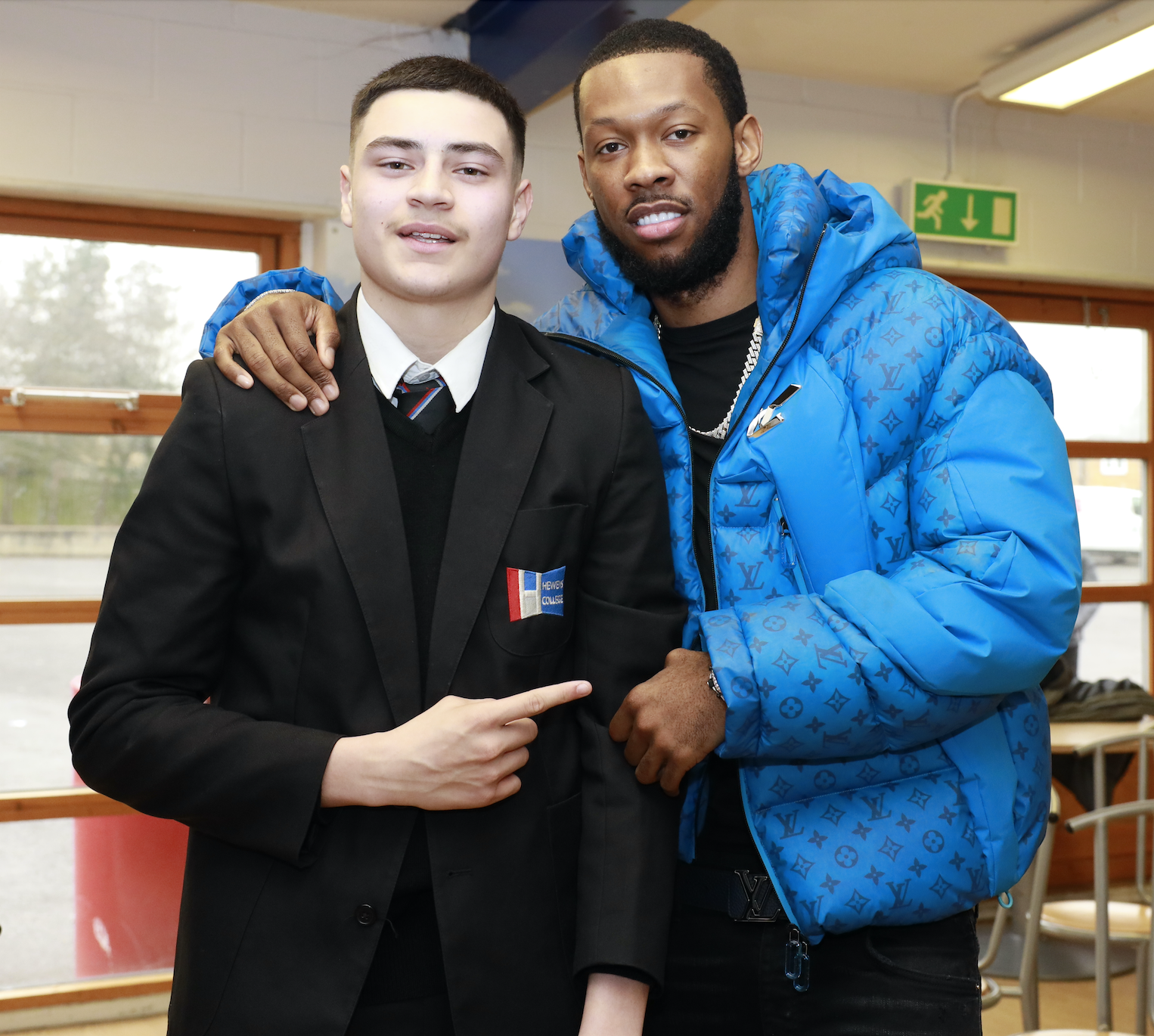 From rapping to producing, overcoming personal setbacks to assuming the music industry from a new lens, Fumez demonstrates true leadership, being a key component in supporting up and coming artists, and a beacon of hope for many. Preceded by his reputation and undeterred, he urged students to remain focused in their goals, to not let setbacks beget failures, to instil change by broadening their horizons and to assert themselves in order to get their voices heard. Inspiring the next generation of leaders, this empowered students to become more well-rounded and to explore potential career paths, raising their aspirations whilst inspiring them to thrive in their fields of interest.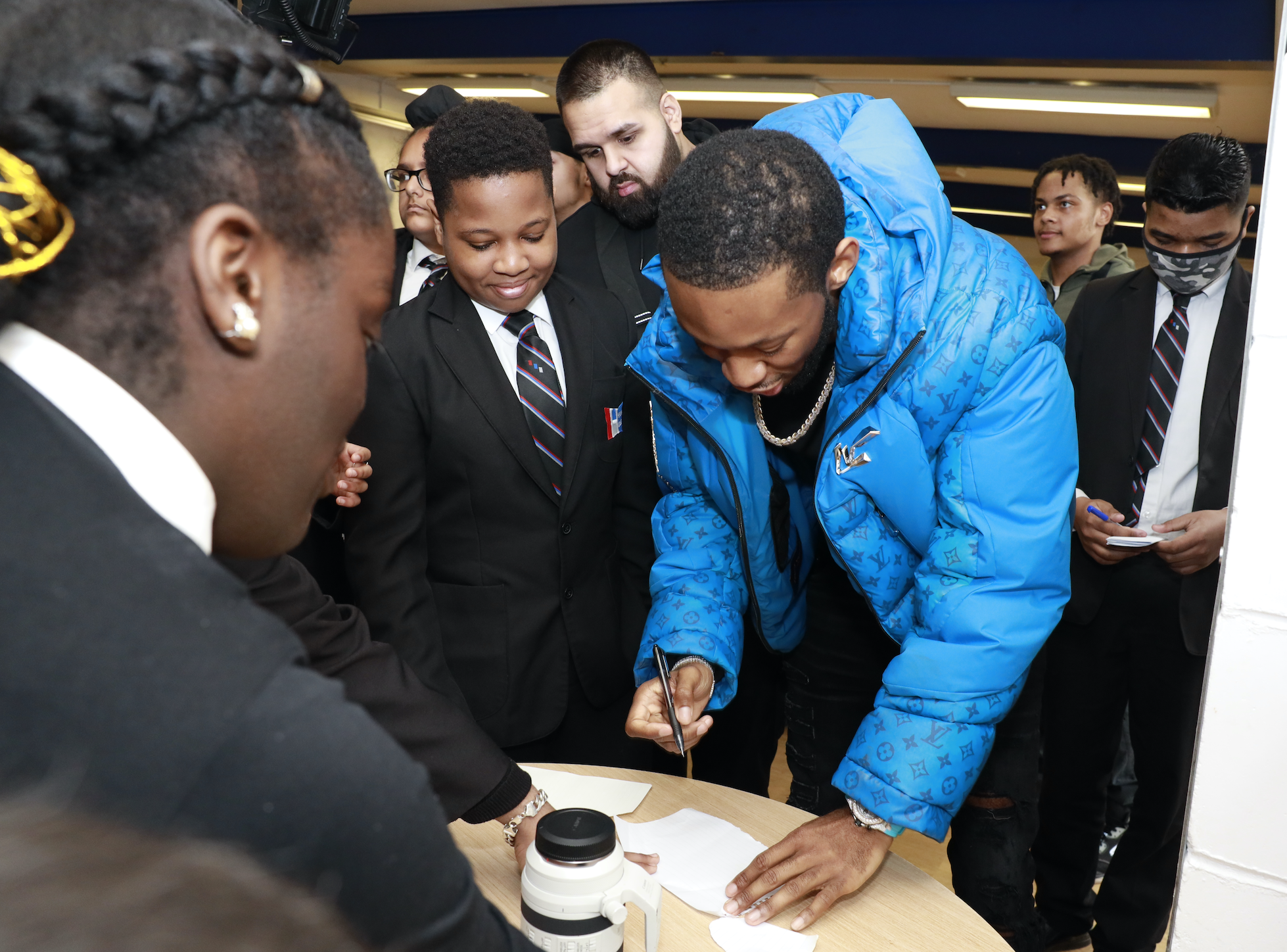 Impervious to his plight and widely credited for reshaping the music industry, his headstrong pursuit in conveying the message of 'not giving up' ardently to the students enlightened them and enabled them to acknowledge that they are leading social change. The students asked many questions from 'What challenges did you face growing up in West London and how did you overcome them?', 'Who was your inspiration in becoming successful?' and 'What advice would you give to aspiring artists?'. Ushering in an era of burgeoning talent, Fumez's impact - underpinning and informing the music industry, and his unwavering faith in the students opened their eyes to new possibilities, inspiring an entire generation through empathy and relatability, and forming the framework for many young, aspiring artists, enhancing the experience greatly.
This was an exciting opportunity for the students to meet a prodigy of incredible talent and listen to his motivational life journey of how a local West London boy prospered in the field of music and entertainment. Thank you to Speakers for Schools for organising a successful event that was well received, our Year 10 student who was the voice of the Key Stage 4 cohort in asking compelling questions with confidence and eloquence, and Fumez The Engineer for his sage advice and making a positive contribution to school culture in propelling our students to achieve their ambitions whilst equipping them with the drive to flourish.