Hide and Seek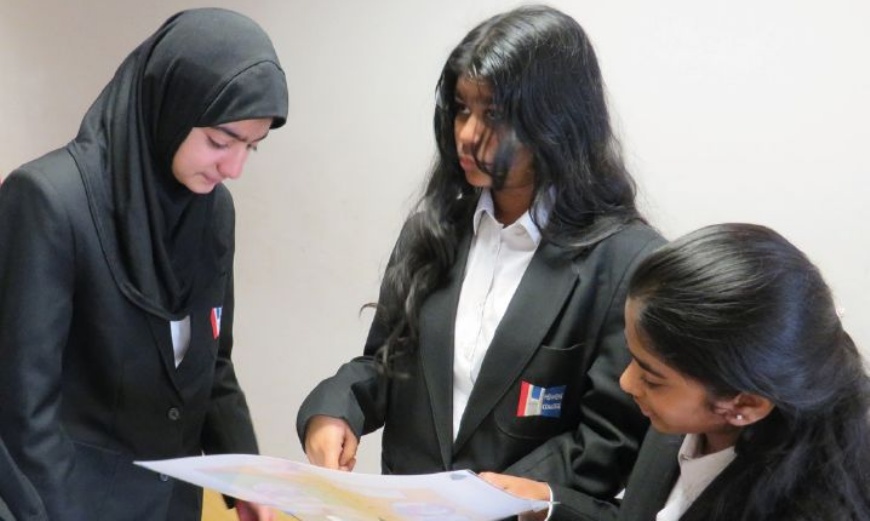 Hewens College launches game of Hide and Seek
Lunchtimes at Hewens Library is a buzzing centre for clubs and workshops for students of all ages. On Friday 29th April, we launched our first game of Hide and Seek… but with a twist. Students were tasked to find our librarian, who hid in various locations within the College. However, unlike a normal game of Hide and Seek, students had to solve the librarian's riddles, which were dispersed all over the College. The answer to each riddle gave away the location of the next clue, with the final clue revealing the Librarian's hiding place – the Drama studio!
Well done to everyone who played. Although all seekers found the librarian, Qais Khan in 8MS had a standout performance. Qais demonstrated excellent reading comprehension, orienteering and skills of deduction throughout the course of the game. He thought carefully while solving each clue, and as a result, weaved his way confidently through the game, being the first to find the librarian's hiding spot.
Overall, the game created an atmosphere of excitement and fun around the College, while promoting a love of reading. We will continue this activity every Friday. Students are actively taking part in various clubs and activities, which are running every day at lunchtime to enhance their literacy and comprehension skills.