Marvellous Motifs at Hewens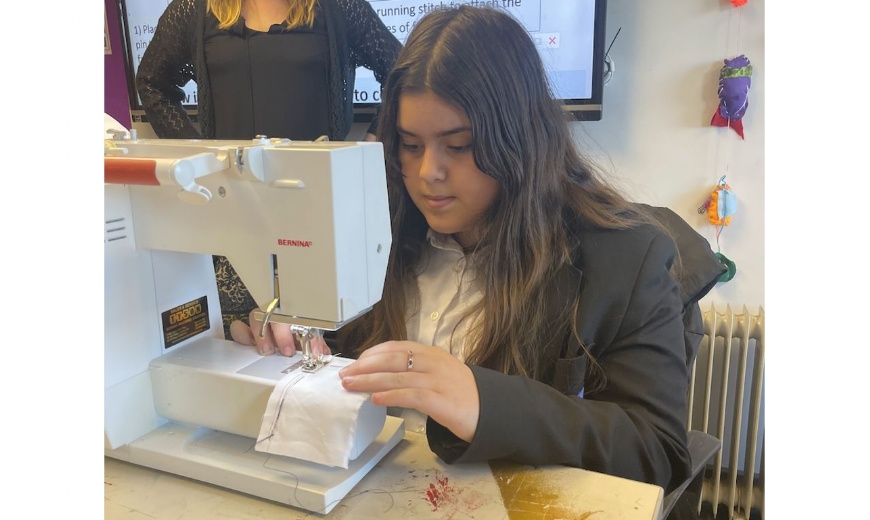 This term, Year 8 have been working on a textiles project with a focus on designs from a wide range of cultures.
Many countries around the world are known for their traditional textiles with designs unique to their nations of origin. Inspired by this, and in particular, Aztec and Japanese patterns, students created their own bespoke designs with their observations leading to beautiful batik and embroidery samples, adopting the technique of repeating an element or motif in order to create unique decorative pieces that would be practical, yet enjoyed for artistic value.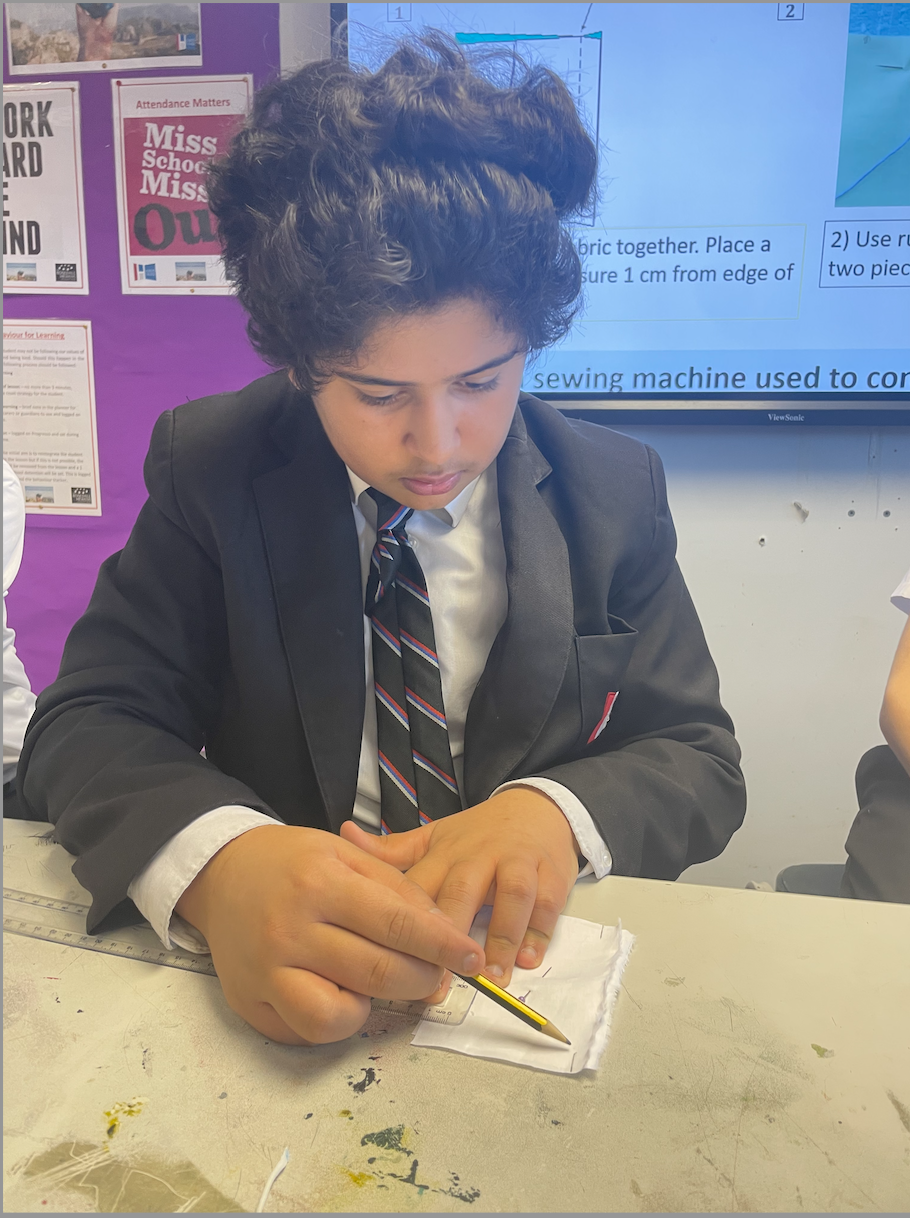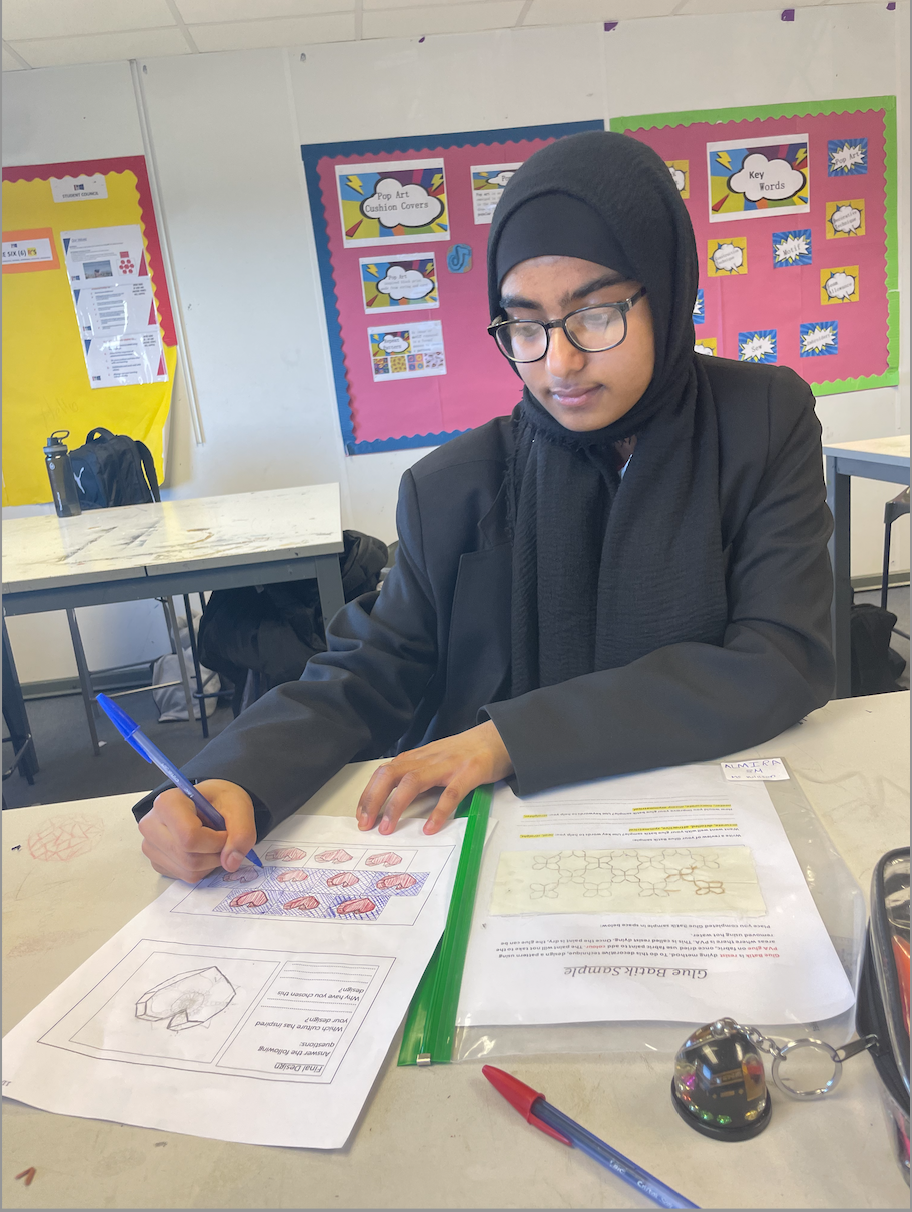 Throughout this preliminary activity, students were influenced by cultural aesthetic representative of various nations, which gave direction to their final design.
They were then introduced to the sewing machine which they will be using in the forthcoming lessons where they will construct a drawstring bag and decorate it with prominent qualities using a variety of textile techniques.